CONTACT DETAILS
THEWES & REUTER – Avocats à la Cour
13, Breedewee (rue Large)
P.O. Box 55
L-2010 LUXEMBOURG
T: +352 226622-530
F: +352 225566
E: Send an email
MEMBERSHIPS
Admitted to the Luxembourg Bar (2018)
LANGUAGES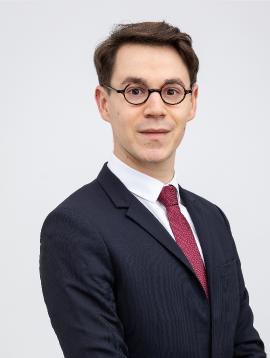 FLORENT JEANMOYE – Avocat
PROFILE
Florent JEANMOYE is admitted to the Bar in Luxembourg since 2018. He holds a law degree from Université catholique de Louvain (Belgium).
Florent joined THEWES & REUTER in 2018.



PRACTICE AREAS
Florent works under the supervision of senior members of the THEWES & REUTER team but he is quickly gaining experience.