What the team is known for: Strong in financial sector disputes, including failed investment schemes and regulatory issues. Corporate litigation is a further area of activity. Clients include private companies and public authorities.
Strengths (Quotes mainly from clients): "The lawyers are responsive and have huge expertise in litigation."
Notable practitioners: Marc Thewes is well known for financial and corporate litigation. He also advises on public law matters, notably public procurement and PPP.
This firm provides a comprehensive dispute resolution service. It has acted on a number of notable recent mandates in the financial services sector, as well as representing clients in cases related to real estate, public procurement, employment and IP. International sources stress the partners' breadth of experience in complex international litigation.
Sources say: "A dynamic and responsive firm with considerable intellectual firepower. The team's memos are always detailed, rigorous and impressive."
Marc Thewes enters the rankings thanks to excellent feedback from clients. His experience, technical understanding and commercial expertise are cited as strengths.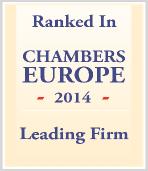 Thewes & Reuter's Marc Thewes and Pierre Reuter are 'extremely responsive, fluent in English, and their advice is rigorous and well researched. They both display commercial acumen, and their advice is very practical as well as being technically accurate'. The firm has strong experience in financial services litigation including disputes over failed investment schemes. Other areas of expertise include employment, real estate and administrative law.
Marc Thewes heads Thewes & Reuter's thriving IP and IT practice, which is recommended for patent and trade mark litigation.
Thewes & Reuter's growing practice assists with contentious and non-contentious labour and employment issues. It recently advised a client which had withdrawn from its collective bargaining agreement, and assisted a construction group with transfer of employment issues. Pierre Reuter is recommended.
Thewes & Reuter has a reputation for real estate litigation and regulatory work, although recent work also includes financial services litigation. Marc Thewes has 'the ability to look at the global picture'.
Thewes & Reuter advises clients on a range of real estate matters including contentious issues. Marc Thewes and Pierre Reuter head the department.
Pierre Reuter advises public employers on day-to-day labour advice, dismissal procedures and employment litigation.
Thewes & Reuter provides 'excellent service' and has 'sound knowledge' of IP matters. Clients include online retailers, pharmaceuticals companies and the firm also receives referral work from international law firms.
Clients of Thewes & Reuter include global technology and internet giants referred by UK and US law firms. The 'pragmatic and strategic' Marc Thewes is leading advice to an Indian company in a trade mark dispute before the European Court of Justice
Thewes & Reuter receives regular referrals from foreign law firms, including one to represent a global technology giant in a complaint concerning its website guarantees. Marc Thewes and Pierre Reuter are 'good negotiators', and 'solution-oriented'.
Pierre Reuter heads the employment practice at Thewes & Reuter, acting for public sector entities and industrial groups among other clients. The firm is acting in a potential dispute involving employees in the airline industry. Its advice is practical and 'professionally presented'.
What the team is known for: Esteemed litigation boutique noted for its expertise in public sector disputes, including public procurements and PPPs. Also highly active in complex commercial and financial services litigation with cross-border aspects.
Notable practitioners: Marc Thewes is a highly regarded litigator who leads the firm's public sector practice, and is also particularly adept at IP litigation. Clients appreciate his ability to provide "pragmatic and strategic solutions".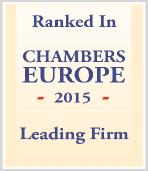 What the team is known for: Particular focus on financial sector litigation, covering domestic and multi-jurisdictional disputes. Also offers strength in public procurement and other public contract cases, including PPP-related disputes.
Strengths: "Very good and effective in what we need to be done. We are very, very happy with the team."
Notable practitioners : Senior partner Marc Thewes comes recognised as "very earnest and thorough" by clients. His litigation experience is bolstered by further expertise in IP, IT and public business law.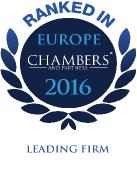 Thewes & Reuter is noted for its 'excellence in real estate litigation'. The firm also regularly handles financial services litigation and receives plaudits for its 'excellent knowledge of the public procurement area'. Marc Thewes and Pierre Reuter are the main contacts of the practice.
The 'excellent and responsive' Pierre Reuter handles work for private and public sector employers across a range of matters. The team also has substantial experience advising senior managers in disputes with their employers.
Thewes & Reuter is particularly accomplished at handling construction disputes, where the firm is praised for its 'knowledge of the market and decisions taken by courts in other EU countries'. Marc Thewes and senior associate Thibault Chevrier are 'very efficient and quick to reach a profound understanding of complex affairs'