Scan this to add
Marc Thewes to your contacts

CONTACT DETAILS
THEWES & REUTER – Avocats à la Cour
13, Breedewee (rue Large)
P.O. Box 55
L-2010 LUXEMBOURG
T: +352 226622-410
F: +352 225566
E: Send an email




MARC THEWES – Avocat à la Cour – Partner
PROFILE
Marc THEWES holds law degrees from Université catholique de Louvain (Belgium) and the London School of Economics. He was admitted to the Luxembourg Bar in 1991 and partnered with Pierre REUTER in 1995 to found the THEWES & REUTER law firm.
With over 30 years of experience, Marc THEWES is one of Luxembourg's leading litigation lawyers.
Marc THEWES teaches Public Economic Law and Public Property Law at the University of Luxembourg and is also in charge of the course on Administratice Procedure at "Cours complémentaires de droit luxembourgeois".
Marc THEWES is a member of the Council of State of the Grand-Duchy of Luxembourg, The Council of State consists of 21 councillors, appointed by the Grand Duke. It examines the compliance of every government and parliament bill with the Constitution, with international conventions and treaties as well as with general principles of law before its entry into force.
He has published extensively and is responsible for several legal publications. Marc THEWES is one of the founders of "Annales du droit luxembourgeois", the Editor-in-Chief of "Journal des tribunaux Luxembourg" and a member of the editorial board of "Bulletin d'information sur la jurisprudence" published by the Young Bar Association. He also regularly contributes to the firm's blog.







PRACTICE AREAS
As one of the senior partners in the firm, Marc THEWES has a broad experience and he can also draw from his background as a university lecturer. His practice areas cover:
Administrative Law

Public Procurement Law (National and European)

Public-Private Partnerships

Planning Permissions

Staff Regulations

Public économic Law

Administrative Property Law

Environment Protection Law

Regulatory Law

Constitutional Law

Commercial Law and litigation

Banking and Securities litigation

Real Estate Law

Corporate advice and litigation

Incorporation of companies

Mergers and acquisitions

Directors' liability

Shareholder disputes

Insolvency and Liquidation

Criminal Law

Intellectual Property

Trade Mark litigation

Patent litigation

Computer and Internet Law

Data Protection and Privacy Law

Construction Law

National and International Arbitration
Marc THEWES is a member of several of the firm's practice groups:
Public

Law

(Marc THEWES is the main contact)

Real Estate Law

(Marc THEWES is the main contact)

Intellectual Property (Marc THEWES is the main contact)
Banking and Finance
Marc THEWES also frequently acts as an arbitrator in national and international arbitration.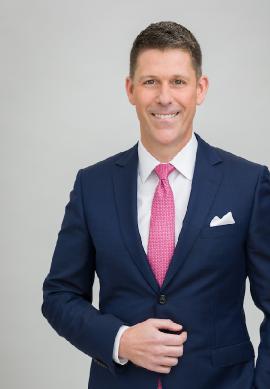 MEMBERSHIPS
Luxembourg Bar (1991)

Council of State of the Grand-Duchy of Luxembourg

Luxembourg Arbitration Association

Institut grand-ducal

Association Henri Capitant

Association luxembourgeoise des juristes de droit bancaire
LANGUAGES
Luxembourgish
French
English
German and
Italian
RECOGNITION
| | |
| --- | --- |
| 2022 | Marc Thewes has a strong track record of assisting public entities. He is also experienced in advising private individuals and multinational companies on shareholder and contractual disputes. |
| | Marc Thewes·is 'responsive, efficient and helpful' and takes the lead on the most significant public sector-related matters handled by the firm, including as it relates to public procurement.· |
| 2020 | Marc Thewes frequently assists public entities with litigation. He also advises private individuals and multinational companies on shareholder and contractual disputes. |
| | Marc Thewes gains recognition from market commentators for his strength in insurance, banking and liability disputes. He offers further experience in shareholder disputes and insolvency proceedings. |
| | The 'responsive and efficient' team at·Thewes & Reuter·provides 'clear and detailed advice' across a range of public law and financial services disputes. The 'excellent'··Marc Thewes·specialises in public sector litigation and continues to handle numerous matters for national railway company, CFL, including recently concluding an administrative law issue relating to its pension scheme. |