CONTACT DETAILS
THEWES & REUTER – Avocats à la Cour
13, Breedewee (rue Large)
P.O. Box 55
L-2010 LUXEMBOURG
T: +352 226622-450
F: +352 225566
E: Send an email
MEMBERSHIPS
Not admitted to the Bar
LANGUAGES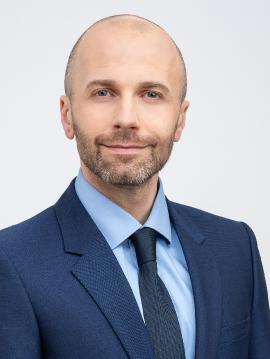 HICHAM RASSAFI-GUIBAL – Docteur en droit public
PROFILE
Hicham RASSAFI-GUIBAL holds a PhD in Public law and he is a certified « Maître de conférences des Universités » in France. He is a Scientific advisor with THEWES & REUTER since 2017.
Previously, he held teaching and research posts at the Catholic University of Lille, at the University of Valenciennes (both in France) and at the University of Luxembourg.



PRACTICE AREAS
Hicham RASSAFI-GUIBAL's research and work focuses on Public Contract Law, Public Economic Law, European law, Competition Law and regulation. He publishes in many scientific reviews, in Luxembourg, France and Europe.
He has joined the dedicated public sector team under Marc THEWES.