CONTACT DETAILS
THEWES & REUTER – Avocats à la Cour
13, Breedewee (rue Large)
P.O. Box 55
L-2010 LUXEMBOURG
T: +352 226622-460
F: +352 225566
E: Send an email
MEMBERSHIPS
Admitted to the Luxembourg Bar (2020)
LANGUAGES
Luxembourgish
French
German and
English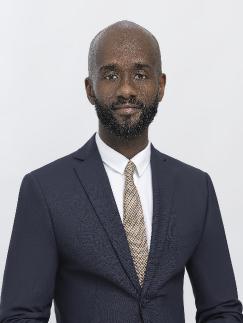 JULIE WEYRICH – Avocate à la Cour
PROFILE
Julie WEYRICH holds degrees of the Universities of Aix-Marseille (Licence in general private law, 2017) and Strasbourg (Master I Private Law, 2018 and Master II Environment, Territories and Risks Law, 2019, University Diploma Pollution and Nuisances, 2019).
Julie completed her university studies with internships in law firms specialising in litigation but also in law firms specialised in litigation but also with various Luxembourgish institutions.
Julie joined THEWES & REUTER in 2020. She has been admitted to the Bar in Luxembourg since 2020.



PRACTICE AREAS
Julie WEYRICH mainly deals with litigation cases in particular in the field of real estate, but also with public law cases.
She is also particularly interested in matters of Environmental Law.